On your group homepage, you'll see the average star rating of all of your group's past events. This average rating is currently only visible to Organizers and Leadership Team members. The number in parentheses is how many times a member has rated or shared feedback about your event.

Organizers and Leadership Team members can click the stars to access an event feedback overview page, which offers more detailed statistics and insights into the reviews attendees submit after each event.

After an event, members who RSVPed are invited to submit a rating and can choose from a list of follow-up responses. Members who RSVPed but did not attend the event can opt out from leaving feedback.
Organizers, Leadership Team members, and event hosts can view a summary of feedback shared about specific events, including written reviews. In addition to ratings, get more details about:
Show-up results - Check the Meetup for Organizers app for more.
Rating breakdown - See how many attendees submitted star ratings.
What people had to say - Connect with attendees who submitted feedback.
What people liked - Quantify the feedback you've received.
Your group info - Compare this event against others you've hosted.
Recent events - Navigate to another event's feedback.
Organizer resources - Learn how to elevate your attendee's experience.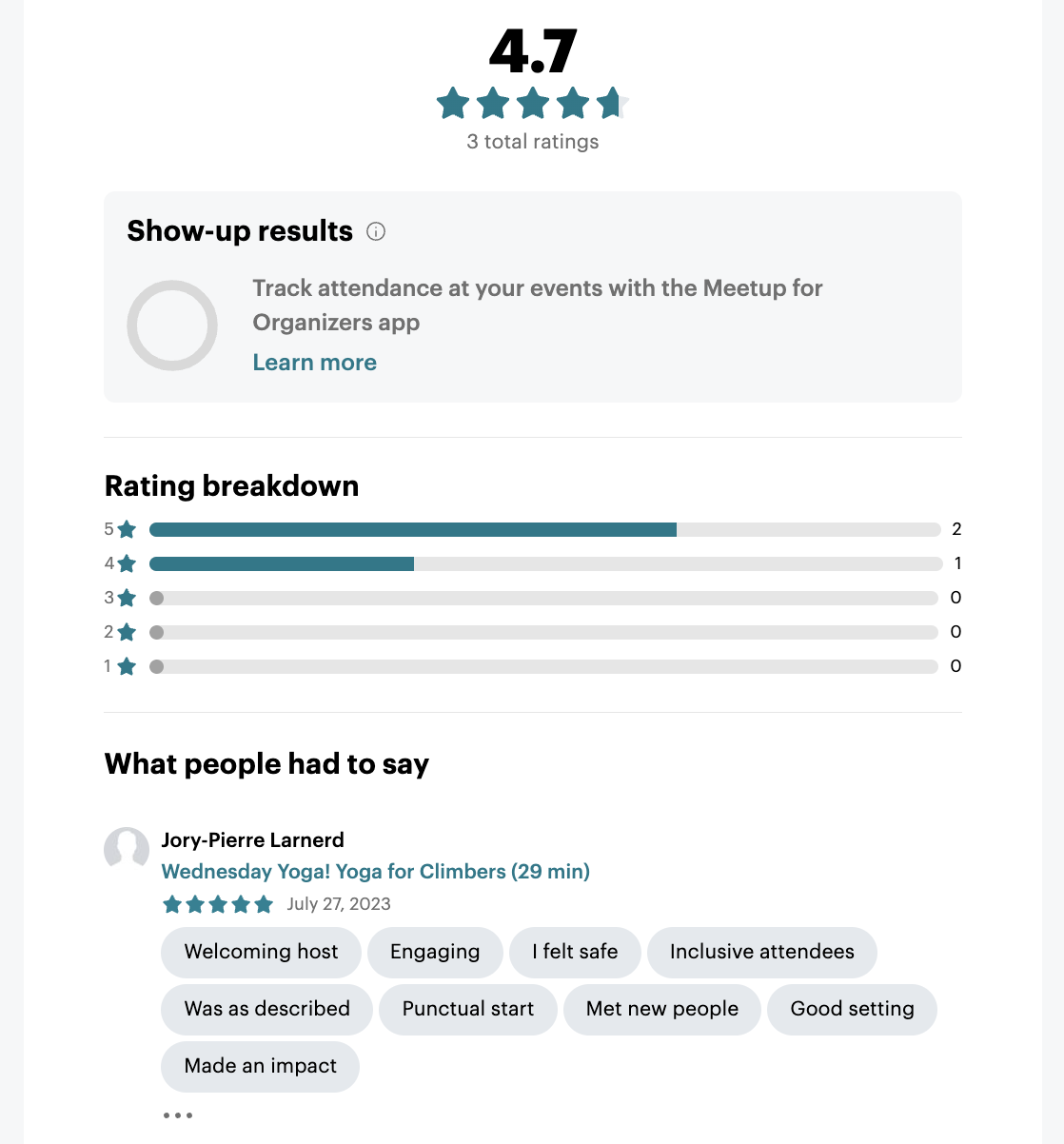 View an event feedback summary
Desktop and mobile web
Navigate to your group's homepage.

Go to your

Event Feedback Overview

page and scroll down to

Past events

.

Choose a past event

.

Select

View feedback

.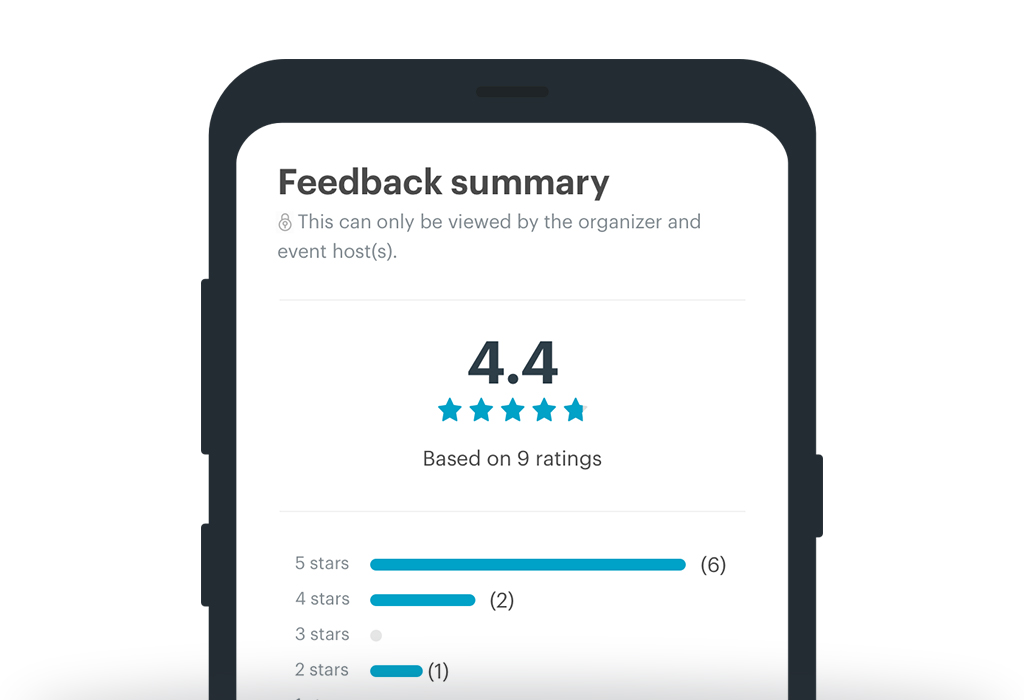 Meetup for Organizers app
Navigate to a past event.

Tap the star rating underneath the event title.

The feedback summary page will open in a Mobile Web browser.
Who can share feedback?
Members who have RSVPed as attending an event are invited to share feedback after the event has ended. Feedback cannot be edited once it's submitted.
If you'd like to reach out to an attendee who left a review, click the three dots "..." icon beneath their review and select Message member from the dropdown menu. You can also report a review that violates our Community Guidelines.
Learn more about how members share feedback about an event.