The event feedback overview page is a place to celebrate the work you've done, recognize the impact you've made on your members' experiences, and illuminate ways to improve your next event. Explore what people liked, what went wrong, and read open-ended reviews shared by your members.
Who can see your ratings and where
Group organizers and Leadership Team members can see a summary of their group's event feedback listed on their group homepage as a star rating. Ratings are currently not visible to any members of your group, unless they are part of your Leadership Team.

Ratings are determined by your event attendees, who are prompted to leave feedback after an event. Learn more about how attendees share event feedback.
Click the star rating to open your event feedback overview page.
How to view more detailed feedback
On the event feedback overview page, you can see the average score across all reviews.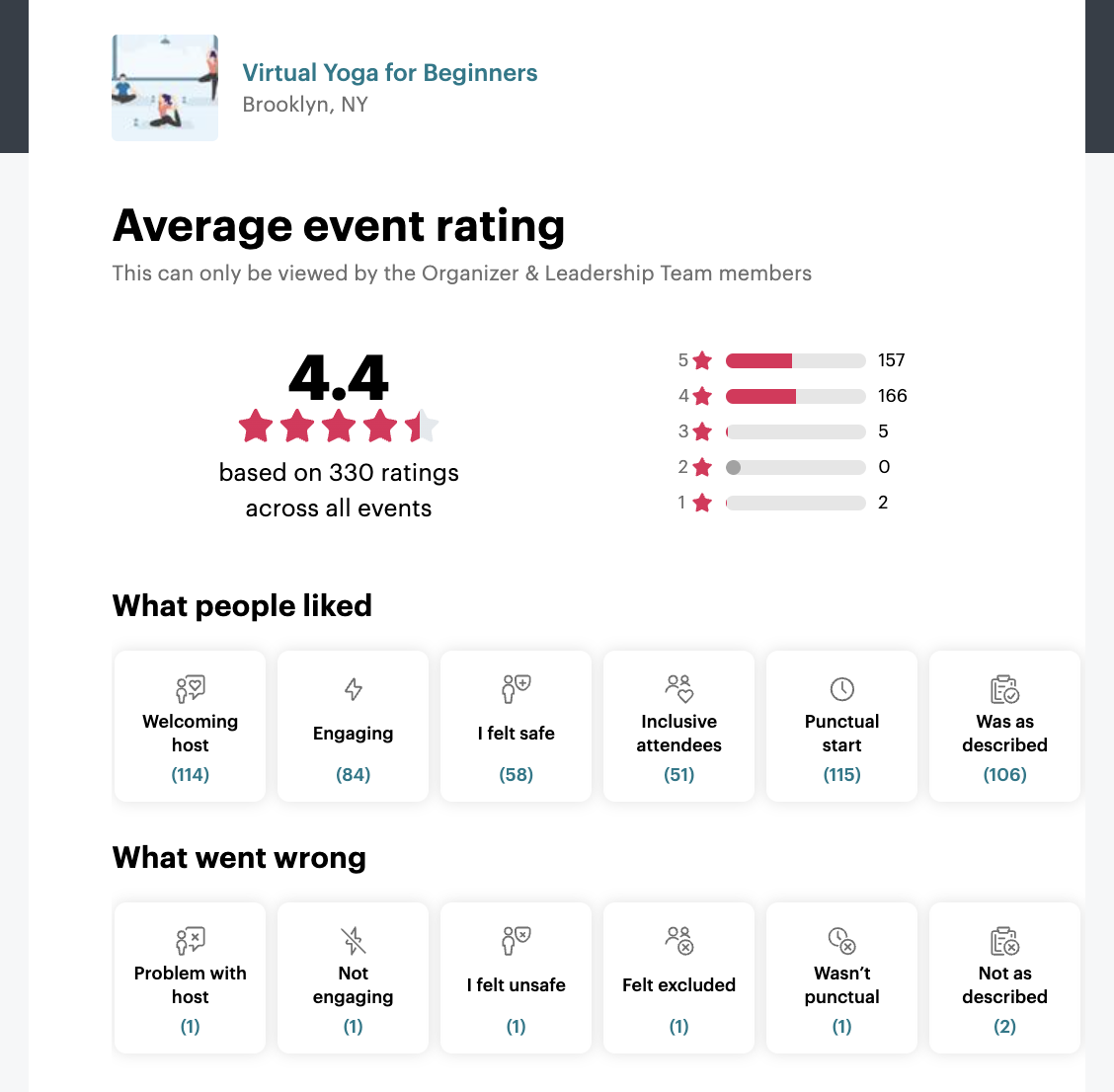 You can also take a closer look at:
Individual star ratings - Average event ratings (by star)
What people liked
What went wrong
All events or all reviews
Scroll down to see a summary of each event's ratings. Click on any rating to review individual feedback responses for that event.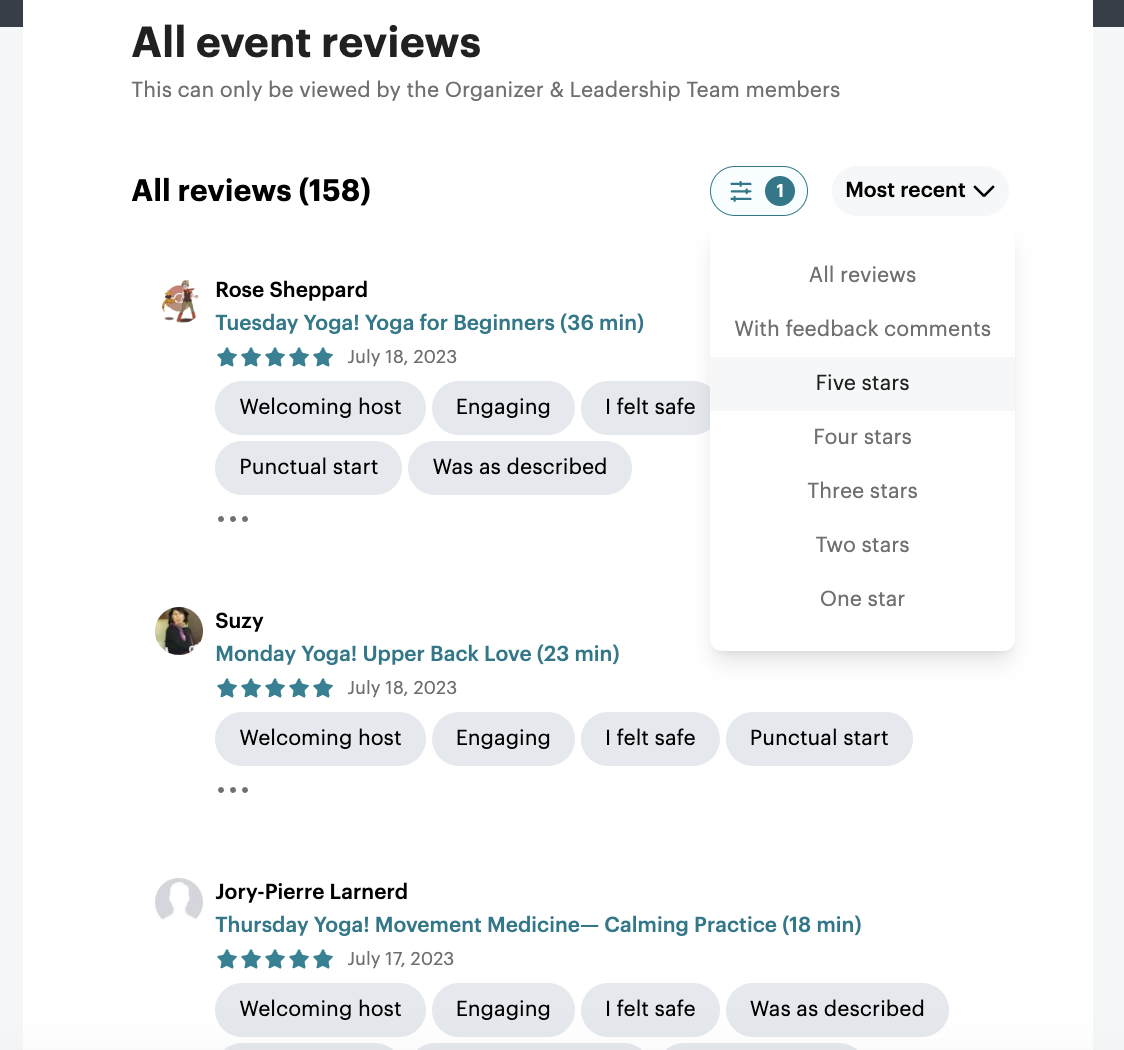 Filter all event feedback summaries by:
All reviews
All reviews with feedback comments
Number of stars
You may also sort ratings by how recently the feedback was submitted or by how highly the event was rated.
Filing a report
When viewing All Reviews, click the … (three dots) icon to open a dropdown menu.
Select Report feedback to flag an irrelevant review or a review submitted in bad faith. Learn more about submitting reports.
Improving my star rating
The best way to get a higher star rating for your group is to host more events and accrue better reviews. Use the What went wrong section to identify key areas where your events can be improved. The following articles offer tips to address event critiques.