In addition to the primary organizer (the person that pays for a group's subscription), there are three roles on a group's leadership team: co-organizers, assistant organizers, and event organizers. You can have as many leadership team members as you need.
To support the primary organizer, each role has different levels of access to a group's organizer tools.
Here's what they're able to do: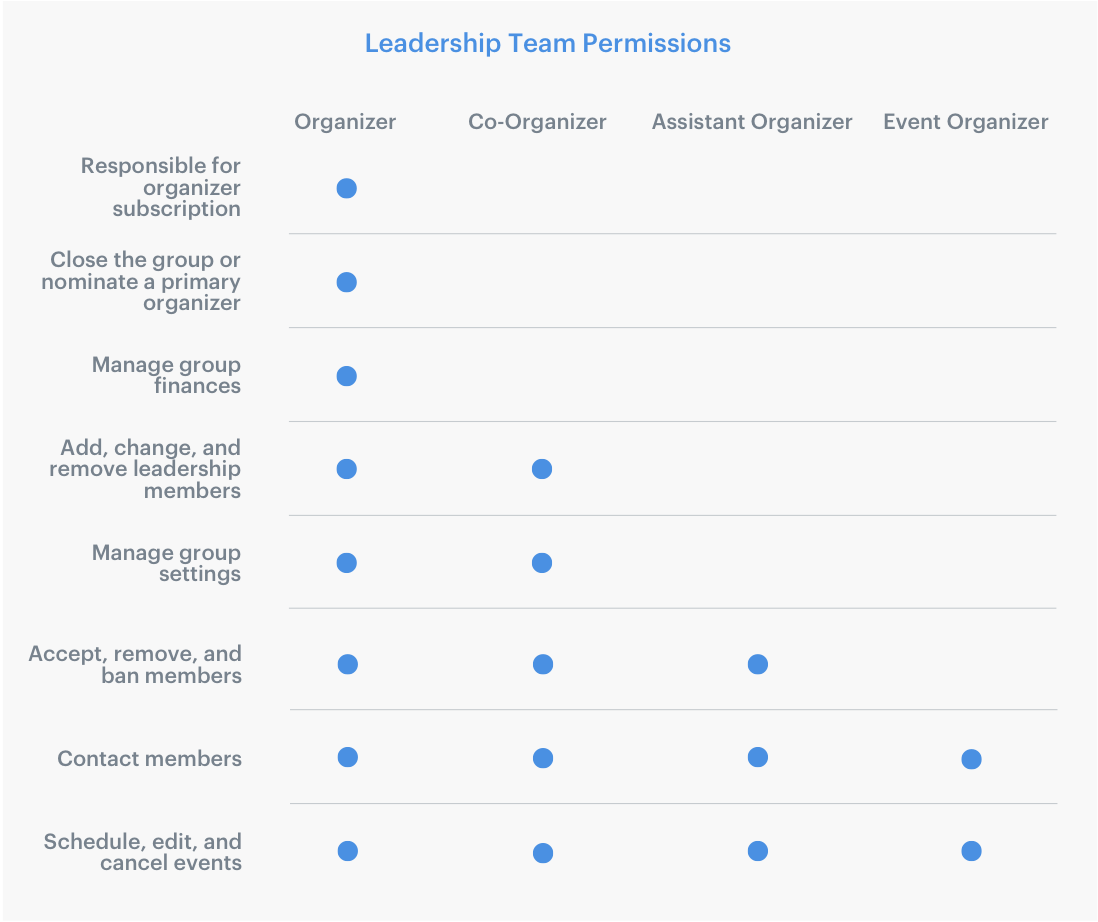 Appoint new leadership members
To add, change, or remove leadership members:
From your group's homepage click

Members

.

Click the

Three dots button

next to the person you want to appoint.

Click

Change member role

from the drop-down menu.

Select co-organizer, assistant organizer, or event organizer.

Click

Update role

to confirm.
Leadership roles can be adjusted on Meetup's desktop and mobile website.
For more, watch our Community Support specialists walk you through assigning leadership roles in this video:
Event hosts
Every event is assigned a one-time event host. An event host can manage an event's location, date, and time. The event host position is assigned to the creator of the event by default but can be assigned to any member of the group.