Meetup Pro is an engagement and insights solution for managing a network of Meetup groups. Whether you're starting a network of groups locally or hundreds of groups around the world, Meetup Pro can connect you with your audience in real life. Learn more about Meetup Pro pricing and starting a free trial.
How is Meetup Pro different from Meetup?
Meetup Pro network administrators can organize a network with an unlimited number of groups on a single account. A standard Meetup organizer subscription allows organizers to start up to three groups. Pro network admins also have the ability to start their own groups, add existing Meetup groups to their network by sponsoring them, and schedule an event across multiple groups in their network.
Pro also gives network admins access to group and event data across their entire network and helps them communicate with members.
Group data and analytics
Find the trends that drive engagement to your brand. Track and visualize key network data like the growth of members and RSVPs.

Targeted communication tools
Get to know your members based on their event RSVPs and group activity and send tailored communications using customizable lists. Then, take advantage of the member email sharing option and Mailchimp integration to create professional email campaigns.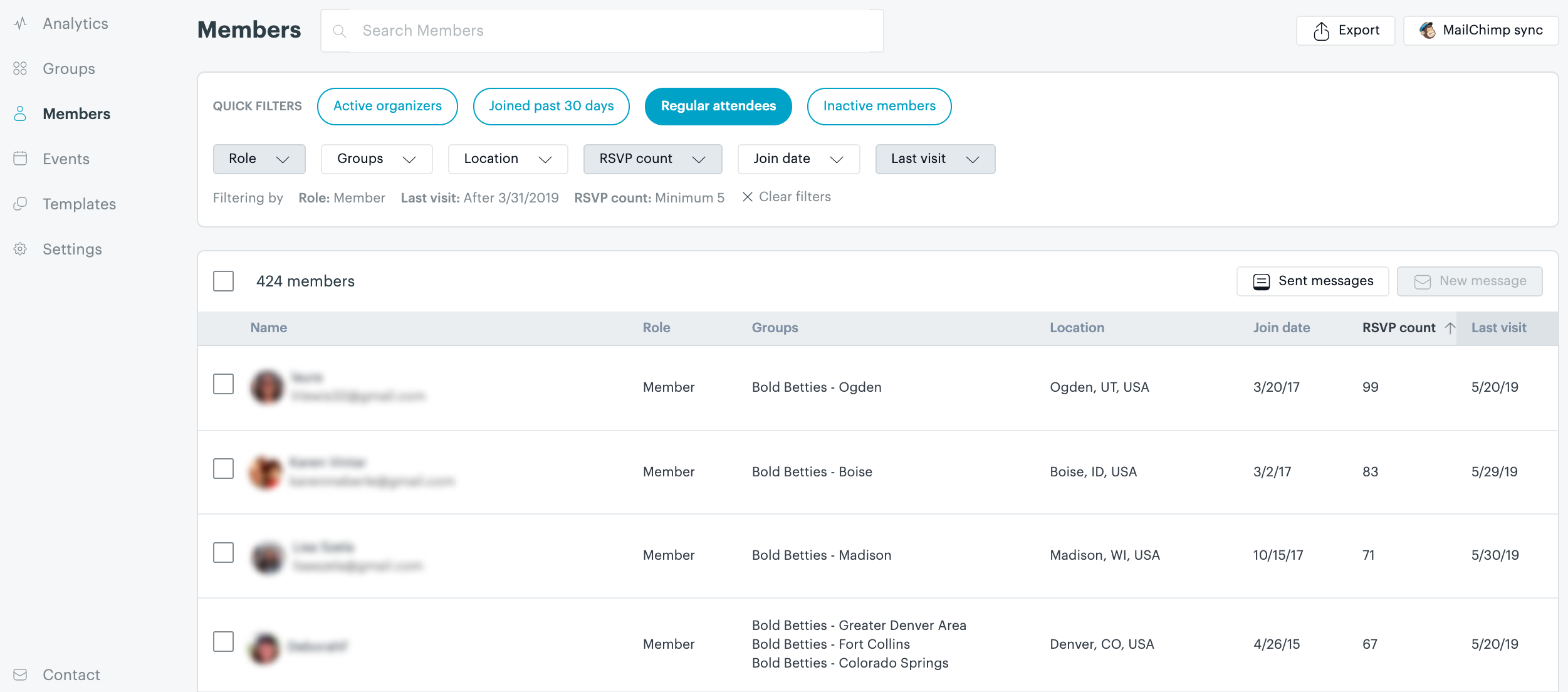 What does a Pro network look like?
See the potential of Meetup Pro from passionate organizers like Mocha Girls Read and global networks.