Members are required to share their email address in order to attend events within your network. Members are notified that their email address will be shared with the network's administrators.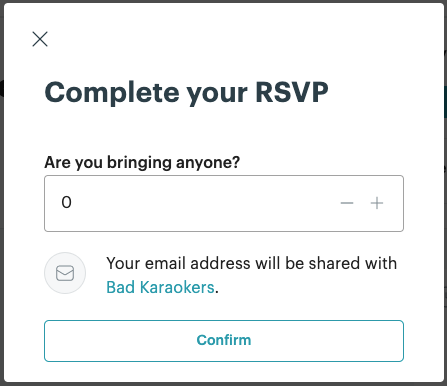 The organizers and co-organizers of groups in your Pro network are also prompted to share their email address when they visit their Pro group home page until they confirm.

When you're ready to look up your members' contact details, check out this video walkthrough:
Accessing member emails
You can access a list of member email addresses via the Members page on your Meetup Pro dashboard. Email addresses are displayed under your members' names.
You can export a list of member information (including email addresses of members who opted in) by selecting Export.
MailChimp integration

MailChimp users can connect their Meetup Pro account to their MailChimp account directly to create email campaigns. Sync your MailChimp account and your Meetup Pro account with the MailChimp Sync button on the Members page on your Pro Dashboard. Then, select your preferred list and select Sync.
In your MailChimp account, segments are automatically created for each group in your Pro network. Learn more about viewing a list of your segments in Mailchimp.
Removing member email addresses
Members who have shared an email address can opt out of the email sharing program by submitting a request to the Meetup Pro support team. The network administrators will be notified of any request made by a member of their Meetup Pro network.