Meetup enables organizers and group members to select which notifications they receive and on which device they'd prefer to receive them.
Email updates are delivered to your email address inbox.
Push notifications appear on your mobile device.
On-site notifications are seen in the notifications tab in the Meetup app or in the notifications on the Meetup website.
In most cases, when you enable a push notification you'll no longer receive the email that corresponds to that notification. You can always manage which email updates and push notifications you receive. If you'd prefer to receive an email update, make sure to opt out receiving that type of push notification. Some notifications cannot be disabled.
Get a better sense of what notifications you can manage in the tables below.
Notifications for organizers
Event-based notifications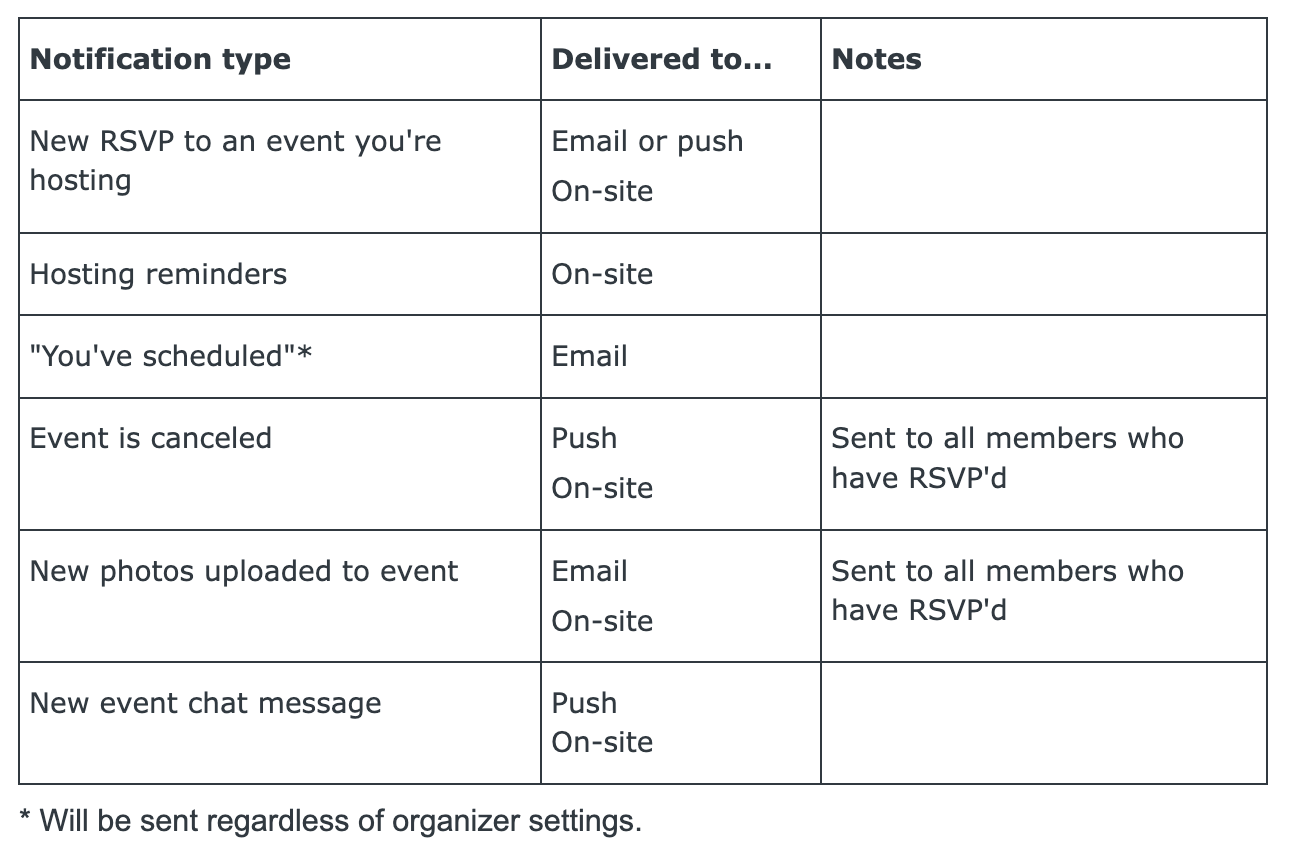 Notifications for members