Schedule an event to repeat every week, every two weeks, or every month in the "Optional settings" when you create a new event. Repeating events will all appear on your group's calendar and the information on the events will be identical aside from their date.
You can set an end date for the recurring series or choose for the events to repeat indefinitely. Repeating events can be scheduled on Meetup's desktop and mobile website.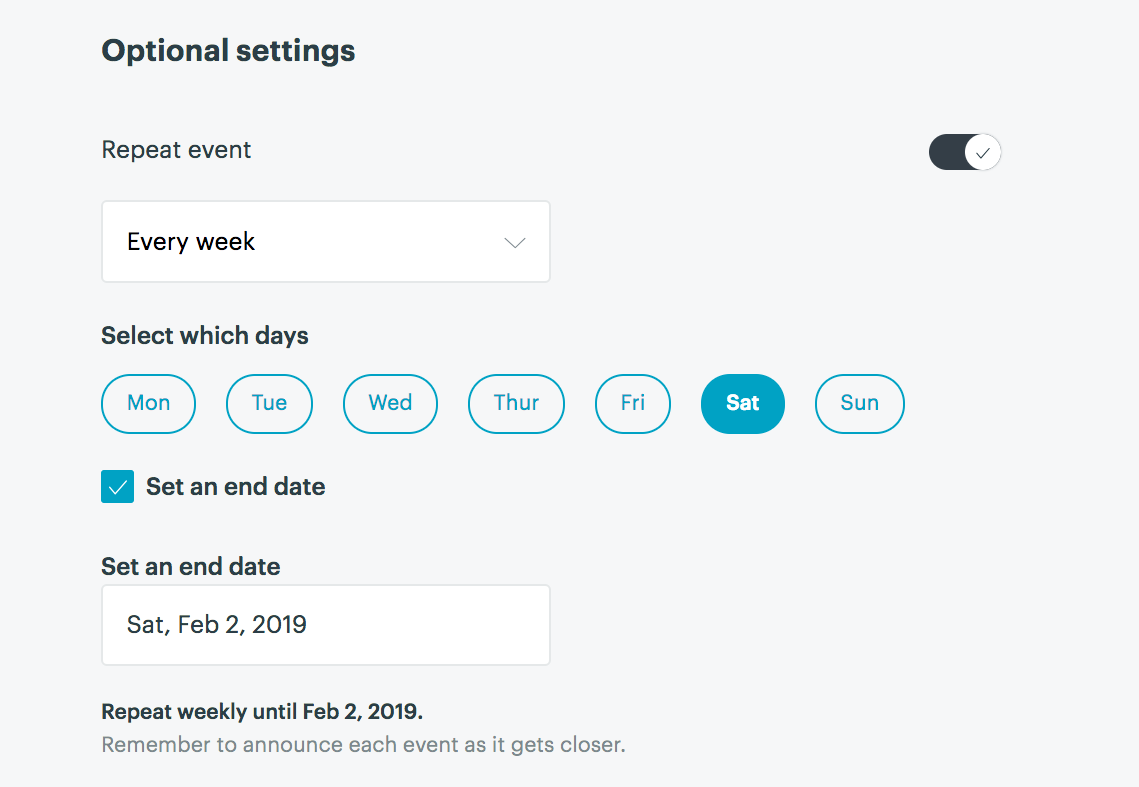 To schedule a repeating event:
From your Meetup group's homepage, select

Create event

and then

Create a new event

.

Toggle Repeat event under "Optional settings".
Select how often the event will repeat, which days of the week it will repeat on, and set an end date.
For more, watch our Community Support specialists walk you through scheduling a repeating event in this video:
You can choose to announce the first event in the series to members right away or do it later. Future events in the series are automatically shared with members 6 days and 1 day before each event.
Troubleshooting a video conferencing link
If you choose to host your repeating event online, make sure your video conference link can be used repeatedly. For assistance setting up a repeated video conference, please contact your respective video conferencing service.