You can keep track of events by syncing them with your personal calendar or RSS feed. There are two types of calendars you can export: your personal calendar or a group's calendar. Your personal calendar includes all of the events of groups you're a member of and a group's calendar will only include that group's events.
Exporting a personal calendar

From the Meetup homepage, select the Calendar tab to the right side of the black search bar. Your calendar will appear below.

Select the Export to button below the calendar and select your preferred personal calendar from the drop-down menu.
Exporting a group calendar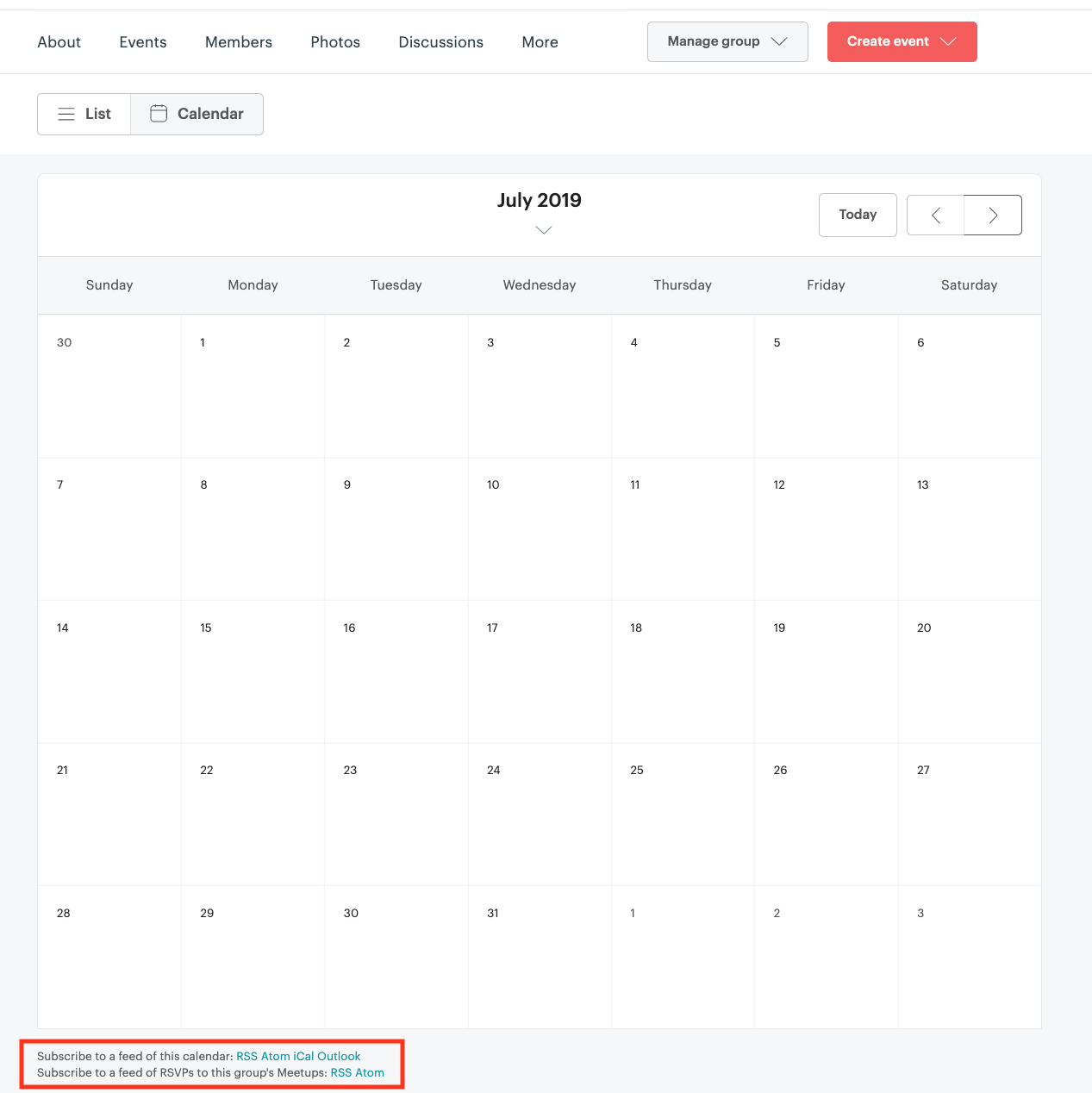 From a group's homepage, select the Events tab, then the Calendar button.
The export options will appear below the calendar. You can choose to subscribe to a feed of all of the group's events or all of the RSVPs for the group's events.