Growing your network is integral, but you can't do it alone.
Whether you're a single-person company or a large enterprise, you'll need local leaders to represent your mission in real life and successfully expand your reach.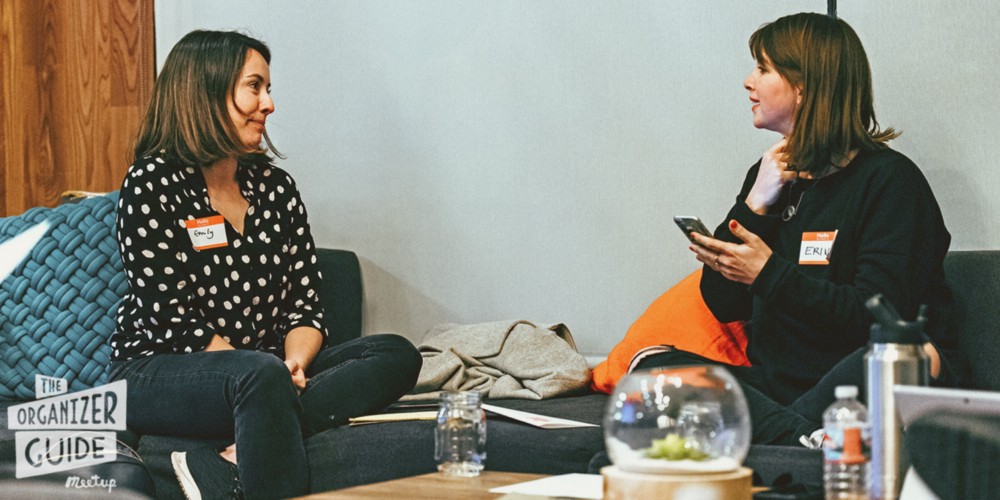 Ask your current community
Your members already support your mission — ask them to be a part of its growth. If you're ready to start a group in a city where you don't know anyone, put out the call.
Use the Members tab in your Pro Console to help identify potential leaders in your existing groups. The advanced filters allow you to find your most active members based on when they last logged in and shows you how many events they've attended in the past.
Encourage applications
When you have a pool of potential organizers, it can be hard to keep track of them. Use an online form creator like Google Forms or Typeform to collect and analyze their information.
Write a few questions to help you choose who fits the criteria for being a great leader.
What about this opportunity excites you?
What previous experience do you have with [your company or brand]?
How much time are you able to commit to being our organizer?
Make it easy for you to weed out those ready to lead the group vs. those who could be future members.
Meetup's Find page is a great resource for finding active communities in other cities. Use it to find active groups that already align with your mission, business, or goals. Look for ones with strong organizers near the places you want to reach.
Note how those groups are run:
Is the organizer responsive?
Are there lots of engaging events on the calendar?
Does the group have active members?
If you think another organizer and group fits your criteria, politely message them on the site and ask if they'd be interested in becoming part of your Meetup Pro network in their city.
Learn more about using the Find page in our Help Center.
Be Social
Put out the call on your social media pages. Craft your top 2–3 requirements for potential leaders. Think about logistics such as:
Weekly time commitment
Location
Previous experience
Share what you're looking for in a post on your Facebook page, Twitter timeline, Instagram feed, etc.
Once you've found the right people, you'll be able to set up ways to train them, encourage them, and celebrate their success as your network continues to grow.