Maximize your audience by combining in-person and online event experiences. Hybrid events allow attendees to choose whether they'll attend in-person or via an online video link.
Note: Hybrid events are only available to Pro organizers. Learn more about upgrading to Meetup Pro.
To create a hybrid event, follow these steps:
Desktop web
Visit your group homepage and click Create event.
Enter your event title, date, time, duration, and description.
In the Location section, select the Hybrid tab.

For the online portion of your event, add a video conferencing link in the Add link field.
For the in-person portion, enter the physical address in the Add venue field.
Complete any optional settings, including an event photo.

Click 

Publish

.
Both the in-person venue and online link will appear on the event homepage.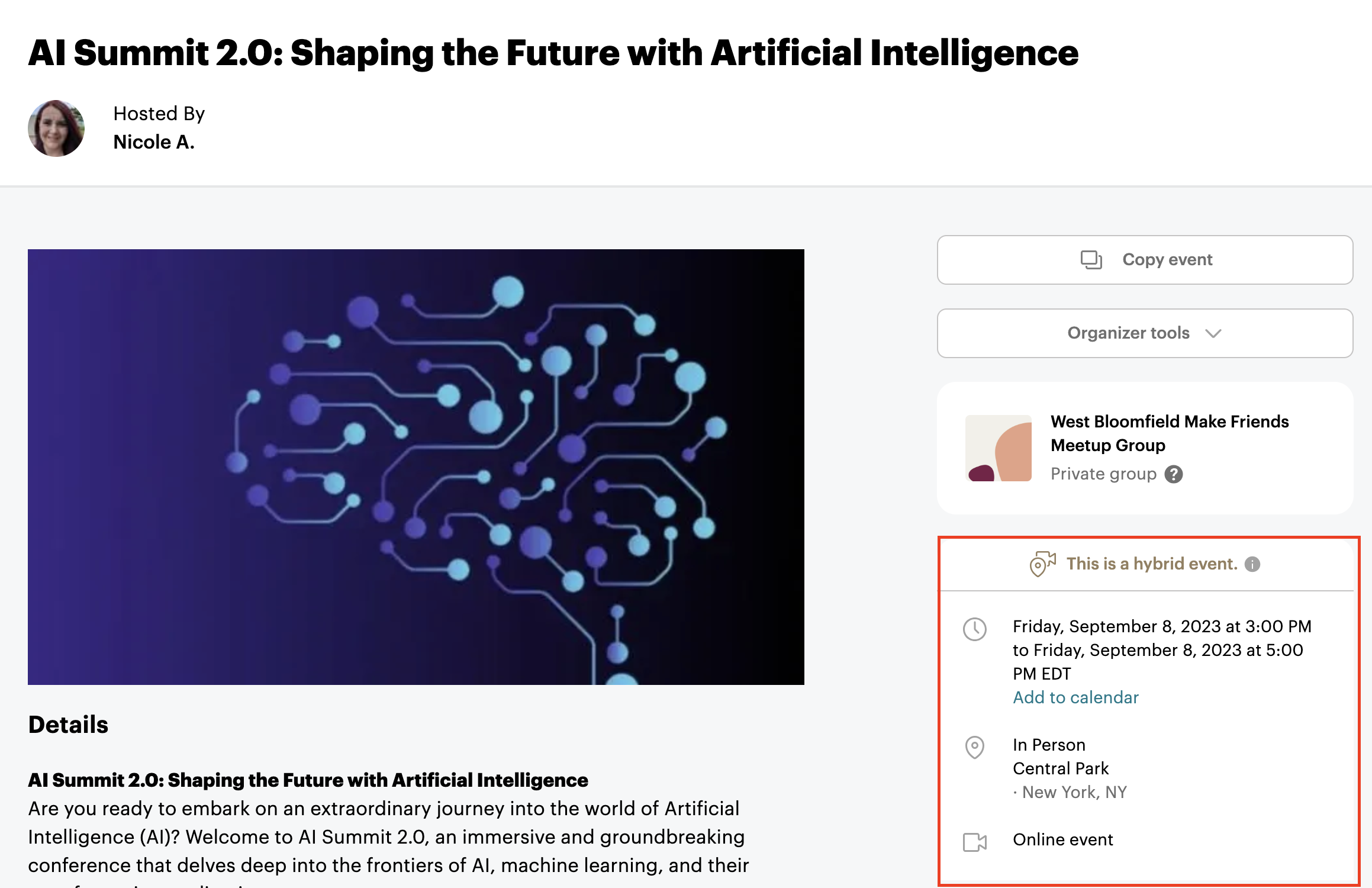 Separate attendee and guest limits can be set for the in-person and online parts of your event. You can also set different event fees for attending in person or online.
Take a look at how your attendees will RSVP to hybrid events. Keep an eye on our Product Updates page for news and expanded functionality for hybrid events.