Sharing images of your group's interests or activities is a great way to attract new members! The newly redesigned Photos page lets you manage your group and event photo albums.
Select Photos from your group homepage menu to get started.

Uploading photos to an album
Click the Add photos button. Select from the dropdown menu whether you'd like to Create new album or Add to existing album.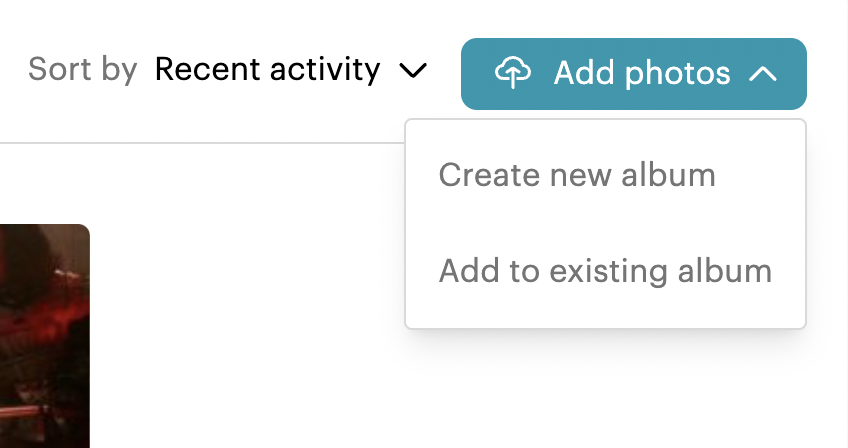 Drag and drop images into the photo uploader, or select from a folder. These photos must be in JPEG, GIF, or PNG format, be less than 15MB in size, and adhere to Meetup's Terms of Service.
Once photos have been uploaded, you can manage individual image settings by clicking the icon in the top right corner.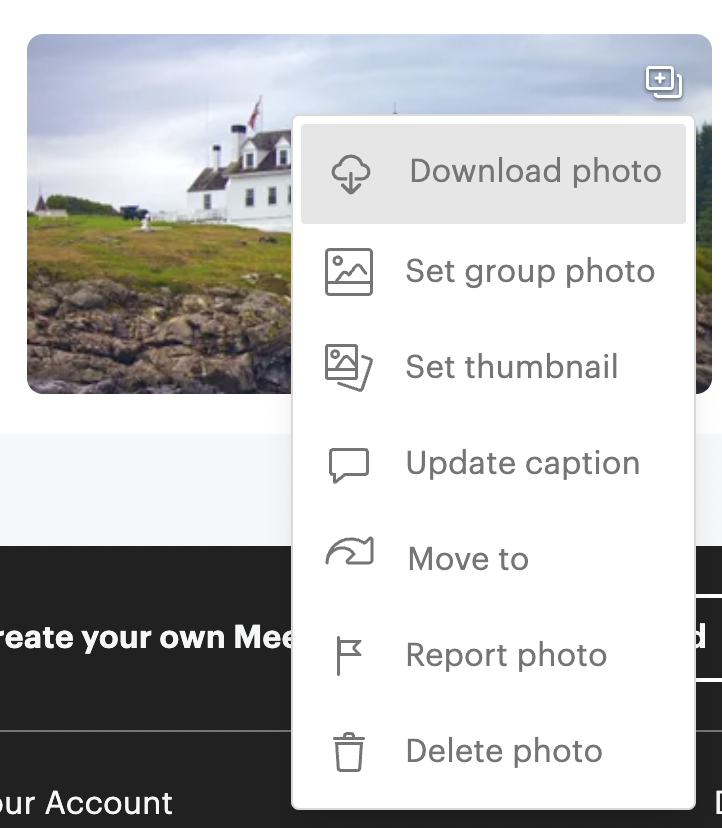 The options here allow you to:
Download photo

Set group photo - Place this photo as your

group's cover image

Set thumbnail - Place this photo as this album's thumbnail

Update caption

Move to a different album

Report photo for violating

our Community Guidelines

Or delete photo
To comment on a photo, click the photo itself. Type your comment into the field and tap the send icon. Press Enter (on PC) or Return (on Mac) to create a new paragraph.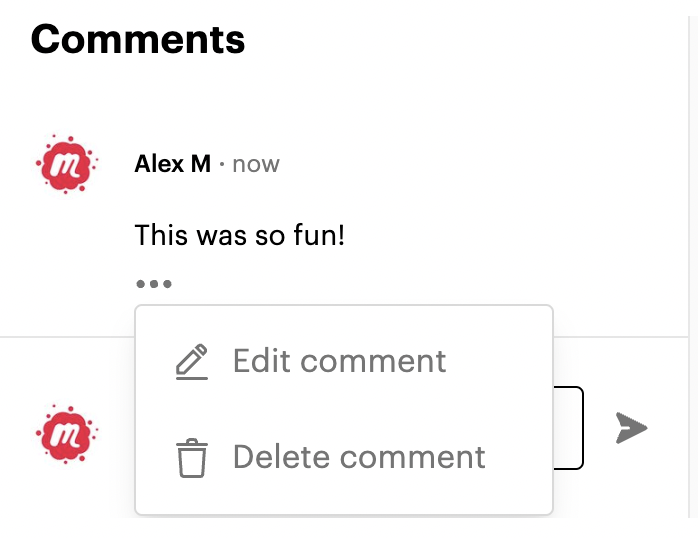 Tap the three dots icon below a comment you've posted to edit or delete your comment.
If you're having trouble uploading a particular image to your group's album, our Help Center article has some troubleshooting tips.
Sort your photo albums
Use the dropdown menu to sort by:
Recent activity – The album with images most recently uploaded

Date created

Photo count – The number of total images in each album
The featured event photos you upload for your events will be automatically placed into your group's default photo album, which is called Meetup Group Photo Album.
Event photos uploaded on event homepages will be placed in a new album named for that particular event. Learn more about uploading event photos.
You may also create new group photo albums or rename them.
Rename photo albums
To change the title of your photo album, open the album and select Album settings.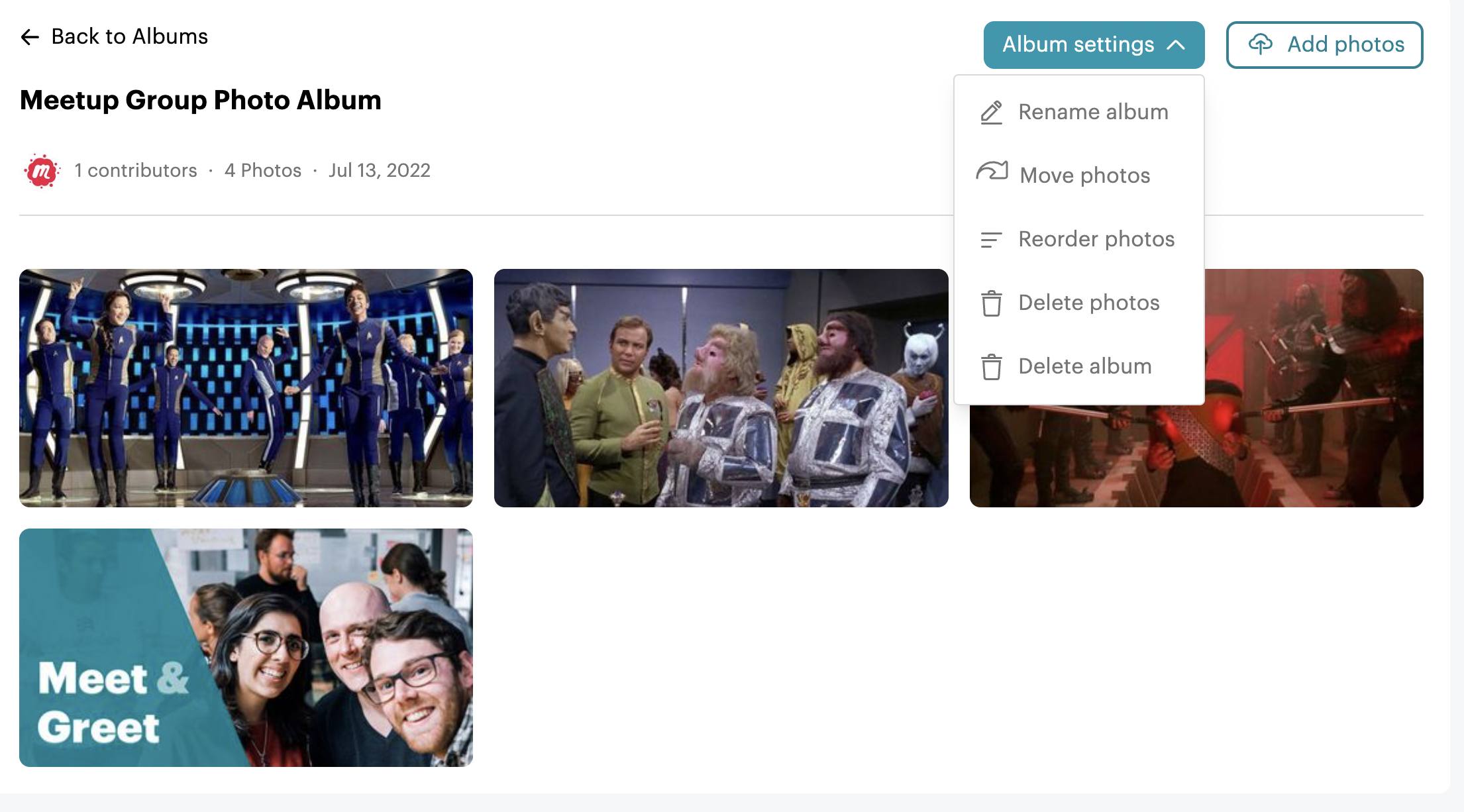 Reorder and move photos
In the Album settings dropdown menu, you may also reorder the photos in the album, move photos to a different album, or delete the contents of your album.